Validate Your IBAN
Find IBAN By Bank Account
WHAT IS AN IBA NUMBER?
The International Bank Account Number (IBAN) comprises a maximum of 34 alphanumerical characters. The number is attached to all the accounts in European countries, plus Switzerland, Hungary and Norway. The IBAN is built of a code that recognizes the country to which the account belongs to and the bank along with its account number. In totality it makes the cross-border payment easier and smoother.
The 34 alphanumeric characters, consist of the country code, two cheque digits and the bank account number. The cheque digits authorize a sanity cheque of the bank account number to verify its integrity before submitting a transaction.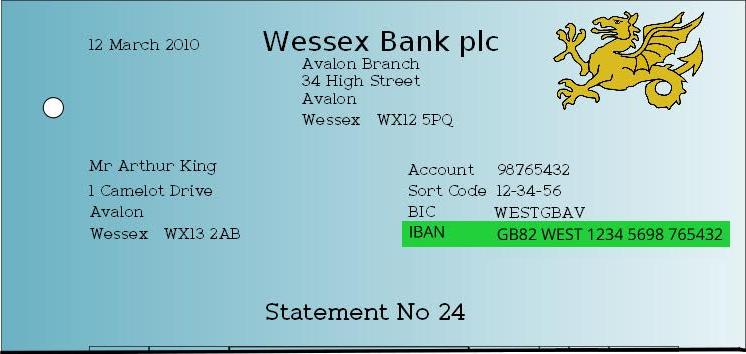 DECODING AN IBA NUMBER
The code comprises of maximum 34 characters that are country specific. For example:
| | |
| --- | --- |
| Greece | GR16 0110 1250 0000 0001 2300 695 |
| Saudi Arabia | SA03 8000 0000 6080 1016 7519 |
| United Kingdom | GB29 NWBK 6016 1331 9268 19 |
| France | FR14 2004 1010 0505 0001 3M02 606 |
The last code FR14 2004 1010 0505 0001 3M02 606 represent
FR: Country Code
14: Check digits
20041: Bank Code
01005: Branch Code
0500013M026: Account Number
06: Rib Key
WHICH ARE THE COUNTRIES ACCEPTING IBAN?
While doing a transaction through an international bank you use either an IBAN or the ISO 9362 Bank Identifier Code system (BIC or SWIFT code) in combination with the BBAN.
The European banks publish their bank account numbers both in IBAN format and in national recognised identifier format. Banks in other countries like North Africa, Middle East and the Caribbean have implemented the IBAN format for account identification.
However, financial organization in Canada, Australia and New Zealand do not use IBAN.